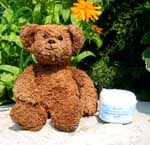 Peppermint Foot Cream
with Mango Butter


Delightfully cooling and soothing for your tired feet. A blend of precious oils to soften cracked skin. Olive Oil, Almond Oil, Jojoba Oil, Aloe Vera, Mango Butter, Cocoa Butter, Castor Oil, Peppermint Oil, Vitamin E, Lavender Oil, Rosemary Oil, Oregano Oil, Tea Trea Oil.
Deodorant Foot Powder
Merica Foot Powder absorbs perspiration, deodorizes and refreshes.
Contains Tea Tree Oil, Lemongrass Oil, Lavender Oil, Rosemary Oil and Oregano Oil to protect against odour causing bacteria and foot fungus.
$10.00 80g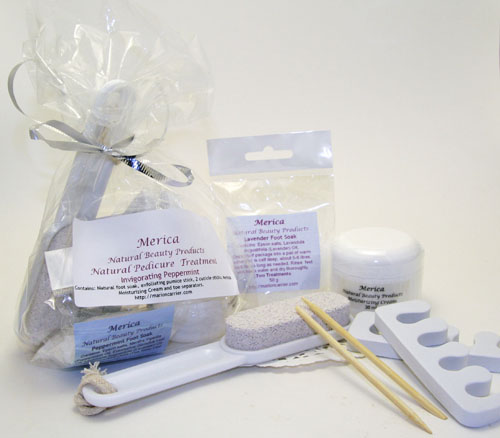 Pedicure Treatment Kits
Pamper yourself with a pedicure. Kit contains foot soak, pumice stone for exfoliating, your choice of Merica Moisturizing Cream or Peppermint Herbal Foot Cream, wooden cuticle sticks and toe separaters for nail polish application (nail polish not included).
Instructions are included.
Choose from Relaxing Lavender, Eucalyptus Mint, Invigorating Peppermint or Warming Ginger.
$18.00 Kit