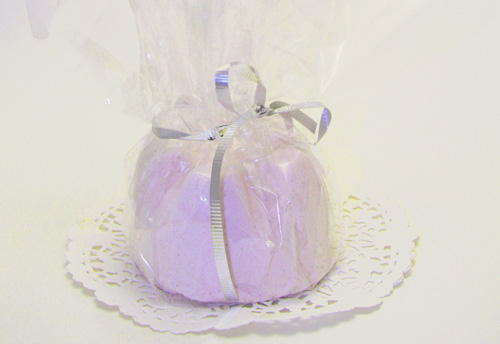 Fizzing Bath Conditioner
Each large, hand moulded bath bomb effervesces, releasing mineral bath conditioners and nourishing oils into the water while you breathe in the pure natural essential oils that drift up into in the moist air. Relaxing or invigorating...you choose.
225 g
Lavender,
Vanilla, Eucalyptus Lemon, Eucalyptus Mint,
Grapefruit, Lemongrass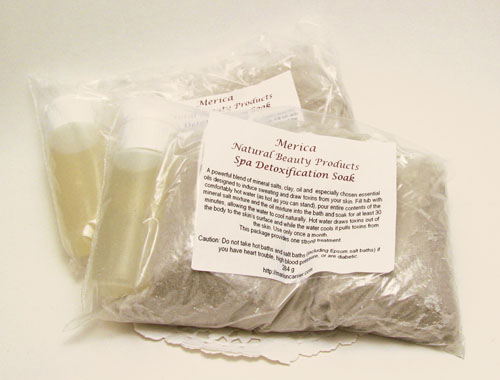 Spa Detoxification Soak
A powerful blend of mineral salts, clay, oil and specially chosen essential oils designed to induce sweating and draw toxins from your skin. Leaves your skin feeling soft and cleansed.
Caution: Do not take hot baths and salt baths (including Epsom salt baths) if you have heart trouble, high blood pressure, or are diabetic.
230 g $20.00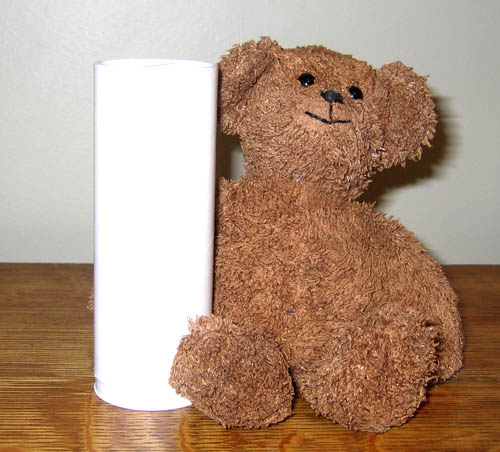 After Bath Dusting Powder
Kaolin clay, arrowroot powder, cornflour, sodium bicarbonate.
Contains no talc.
120 ml $10.00